People
talk of
celibacy; but practical men are rare, indeed. A life of continence is really beset with difficulties.
It is easy to tame a tiger or a lion or an elephant. It is easy to play with a cobra. It is easy to walk over the fire. It is easy to uproot the Himalayas. It is easy to get victory in the battlefield. But, it is difficult to eradicate lust.
You need not despair even a bit, however.
Have faith in God, in His Name and in His grace
. You are
bound
to succeed if you have faith in Him.
Mere human effort alone will not suffice
. The divine grace is needed. Lust cannot be completely uprooted from the mind
except
by the grace of the Lord.
God helps those who help themselves.
Lack of spiritual Sadhana
is the main cause for all sexual attractions.
Mere theoretical abstention from sensuality will not bring you good results
. You
must mercilessly
cut off all formalities in social life and lead a
pious life
. Leniency to internal lower tendencies will land you in the region of suffering. Excuse will not be of use in this respect. You must be sincere in your purpose for the sublime life of spirituality. Half-heartedness will leave you in your old state of misery.
Do not think of the opposite sex. Do not
look at
the opposite sex. Looking at the opposite sex will create desire to talk to them. Talking will create a desire to touch them. Eventually you will have an impure mind and will fall a victim. Therefore never look at the opposite sex. Never talk intimately with them. Do not be familiar with them.
The look must be perfectly chaste and pure. Lord Jesus says:
"If you have a lustful look, you have already committed adultery in the heart."
Lustful look, lustful thinking, wet-dreams are all failures or breaks in celibacy. Be chaste in your look. Be chaste in your talk. See mother in all women. Cultivate sublime, divine thoughts. Repeat the Lord's Name and meditate regularly. You will be established in celibacy.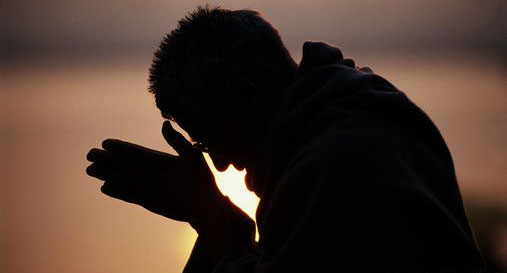 There are four processes in the practice of celibacy.
First
control
the sex-impulse and sex-Vasana (sex-desire).
Then
practice
conservation
of sex-energy. Shut out all holes through which energy leaks.
Then
divert
the conserved energy into proper spiritual channels through Japa, Kirtan, selfless service, Pranayama (practice of breath-control), study, vigilance, self-analysis, introspection and Vichara.
Then
have
conversion
or sublimation of the sex-energy. Let it be converted into Ojas (spiritual energy) or Brahma-tejas (spiritual halo) through constant meditation or Brahma-Chintana (remembrance of God).
According to Yogic science,
semen exists in a subtle form throughout the whole body.
It is found in a subtle state in all the cells of the body. It is withdrawn and elaborated into a gross form in the sexual organ under the influence of the sexual will and sexual excitement. An Oordhvareta Yogi (one who has stored up the seminal energy in the brain after sublimating the same into spiritual energy) not only
converts the semen into Ojas
, but checks through his Yogic power,
through purity in thought
, word and deed, the very formation of semen by the secretory cells or testes or seeds. This is a great secret. Allopaths believe that even in an Oordhvareta Yogi, the formation of semen goes on incessantly and that the fluid is
reabsorbed into the blood
. This is a mistake. They do not understand the inner Yogic secrets and mysteries. They are in the dark. Their Drishti or vision is concerned with the gross things of the universe. The Yogi penetrates into the subtle hidden nature of things through Yogic Chaksu or the inner vision of wisdom. The Yogi gets control over the astral nature of semen and thereby prevents the formation of the very fluid itself.
Source: http://www.dlshq.org/teachings/brahmacharya.htm