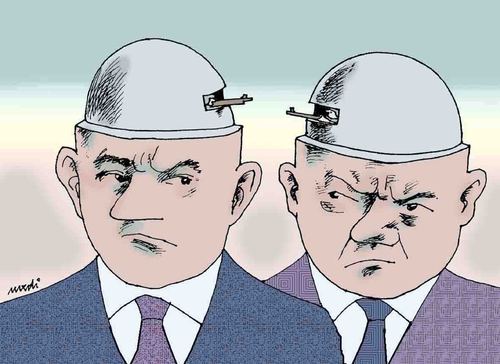 Hatred is another evil quality. This world is full of hatred. There is no
real
love. The son dislikes his father and tries to poison him to take possession of the legacy soon. The wife poisons the husband to marry another young man of wealth and position. Brothers fight in courts. Guru Nanak and Kabir have tried their best to unite the two great communities in our land but failed very miserably in their attempts. Vedanta alone can unite them. How can a man who beholds the same self in all, hate or dislike another man? The principles of Vedanta should be taught in all schools and colleges. This is an imperative necessity. The sooner this is done the better. From the very early boyhood healthy Samskaras should be sown in the minds of young boys. All boys should be trained in the service of humanity. The necessity of universal love should be very clearly emphasized. Then alone there can be a possibility of developing pure love and eradicating hatred. You all should try from now onwards to remove
hatred by love
,
jealousy by love
and
intolerance by love
and you
will
succeed in life.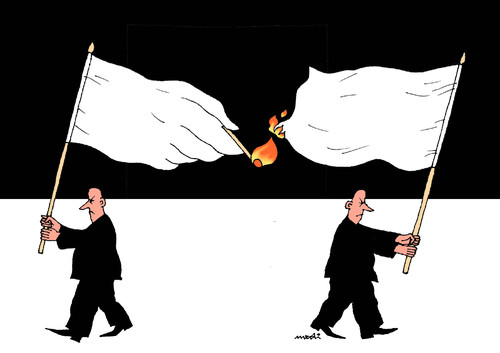 This is the

deadliest foe

of an aspirant. It is an inveterate enemy. It is an old-standing associate of the Jiva.

Ghrina, contempt, prejudice, sneering, taunting, teasing, ridiculing, mocking, frowning and showing wry faces are all forms of hatred.

Hatred bubbles out again and again. It is insatiable like lust or greed. It may temporarily subside for some time, and may again burst out with redoubled force.

If the father dislikes a man, his sons and daughters also begin to hate that man without any rhyme or reason whatsoever, although that man has not done them any wrong or injustice.

Such is the force of hatred.

If any one even remembers the figure of a man who has done him some serious injury some forty years ago, at once hatred creeps into his mind and his face shows clear signs of enmity and hatred.

Hatred develops repetition of hatred-Vritti. Hatred ceases not by hatred but by love only. Hatred needs

prolonged and intense treatment

as its branches ramify in various directions in the subconscious mind. It lurks in different corners. Constant

selfless service

combined with

meditation for a period of twelve years

is necessary. An Englishman hates an Irishman and an Irishman hates an Englishman. A Catholic hates a Protestant and a Protestant hates a Catholic. This is religious hatred. There is communal hatred. One man hates another man at first sight

without any reason

. This is Svabhavika. Pure love is unknown in this world amongst worldly people.

Selfishness, jealousy, greed and lust are retinues of hatred

. In Kali Yuga the force of hatred is augmented.
A son hates his father and sues him in the court. The wife divorces her husband. This has come to stay even in India. In course of time divorce courts also will be established in India. Where is the Pativrata-Dharma of Hindu ladies? Has it disappeared from the soil of India? In India, marriage is a sacrament. It is a sacred act. It is not a regular contract as in the West. The husband holds the hand of his wife, both look at Arundhati star and take a solemn pledge before the holy fire. The husband says, "I shall be as chaste as Rama and promise to live with you peacefully, procreating healthy intelligent offspring. I shall love you till I die. I will never look the face of another lady. I will be true to you. I shall never separate myself from you." The wife in return says, "I shall be unto you like Radha unto Krishna, like Sita unto Rama. I shall serve thee till the end of my life in sincerity. Thou art my very life-Thou art my Prana-Vallabha-I shall realise God by serving thee as God."
Look at the horrible state of present-day affairs.
Absolute freedom should not be given to Hindu ladies.
Manu says, "Hindu ladies should always be kept under control."
This deplorable state of affairs is due to so-called modern civilisation and modern education. Pativrata-Dharma has gone. Ladies have become independent. They forsake their husbands and do whatever they like. Culture does not consist in husband and wife walking on Mount Road and Marina Beach, holding their hands or placing their hands on the shoulders. This is not real freedom. This is vile imitation. This is unbecoming of Hindu ladies. This fashionable habit will unsex the Hindu ladies and destroy the feminine grace and modesty which are their characteristics and which adorn them.
Pure unselfish love should be cultivated.
One should have fear of God.
Solomon says,
"Fear of the Lord is the beginning of wisdom."
Service with Atma-Bhava can remove hatred completely and bring in Advaitic realisation of oneness of life. Ghrina, prejudice, contempt, etc., will completely vanish by selfless service. Vedanta in daily life when put into actual practice can eradicate all sorts of hatred. There is one Self hidden in all beings. Then why do you frown at others? Why do you treat others with contempt? Why do you divide and separate? Realise the unity of life and consciousness. Feel Atman everywhere. Rejoice and radiate love and peace everywhere.
(pgs. 311-314, How to Cultivate Virtues and Eradicate Vices)